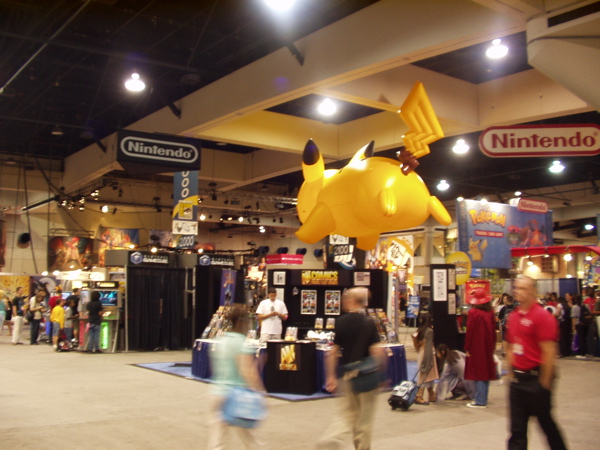 we were right down the way from the Nintendo booth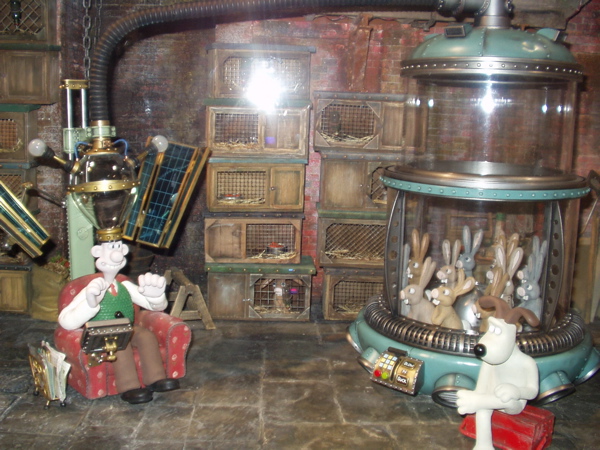 wallace and gromit!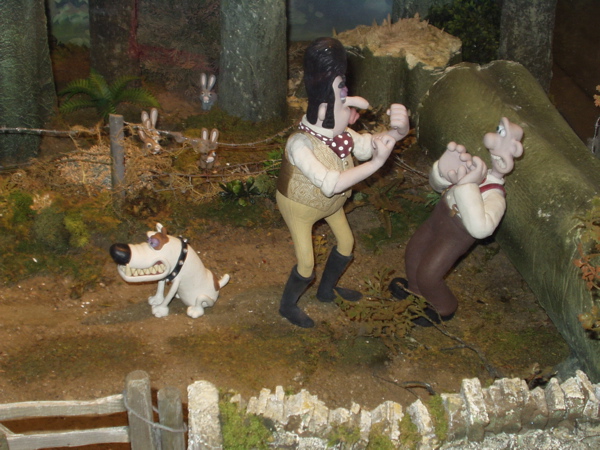 eep!

Corpse Bride!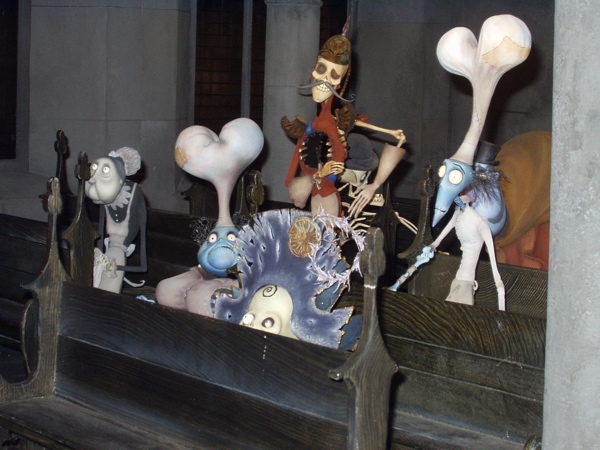 There was a guy doing a stopmotion demo with these puppets!

the con starts!

the creepy Link at the Nintendo booth.

giant Pika!!!

Nintendo!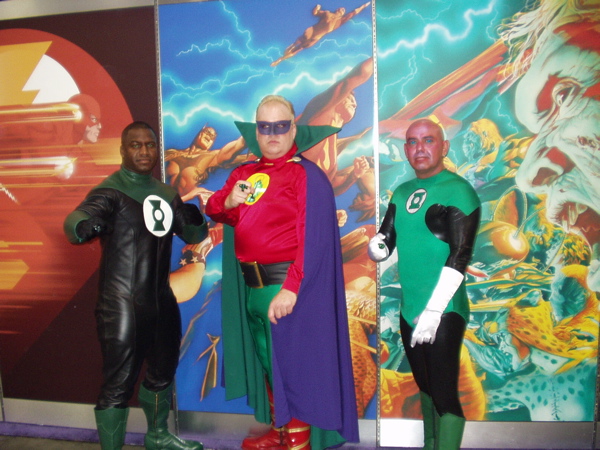 three generations of Green Lantern

Biker Scout Trooper makes balloon animals!

the Terminator. the guy who took cori's picture made her stand behind a barrier - she felt weird about it!

exactly.

Fetts.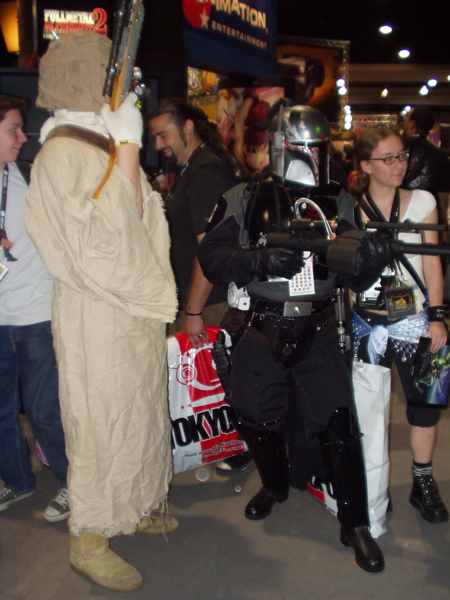 More Star Wars people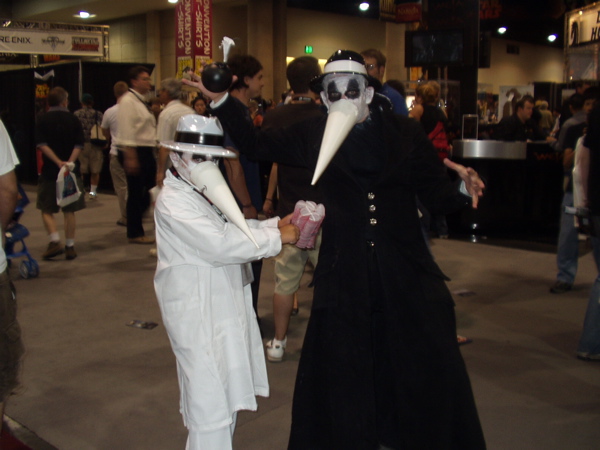 Spy vs. Spy!

This girl was dressed as a Transformer.

It's R2D2!!! (Kenny Baker)

some guy beating up Spiderman. Dr. Doom looks on.

DC Comics pavillion

Mini-Vader. We saw this kid a few times throughout the Con. He was very menacing. (swiped from Invincible Studios)

Batman circa 1966. I guess the Batman guy actually talked like Adam West (swiped from CBR)

weird doll. cori took this pic.

I am evil Ho-mer, I am evil Ho-mer. (CBR)

Snow White! (CBR)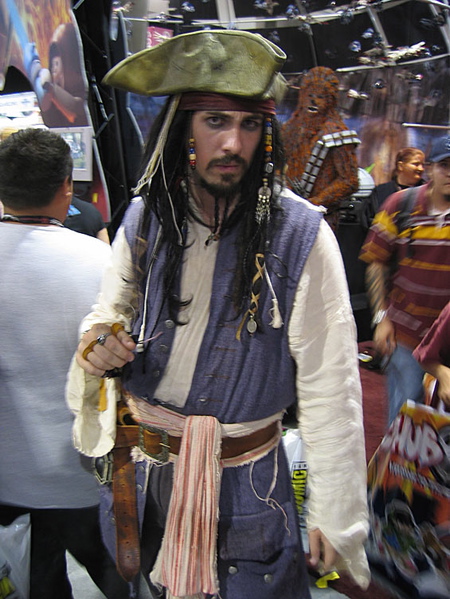 Jack Sparrow (CBR).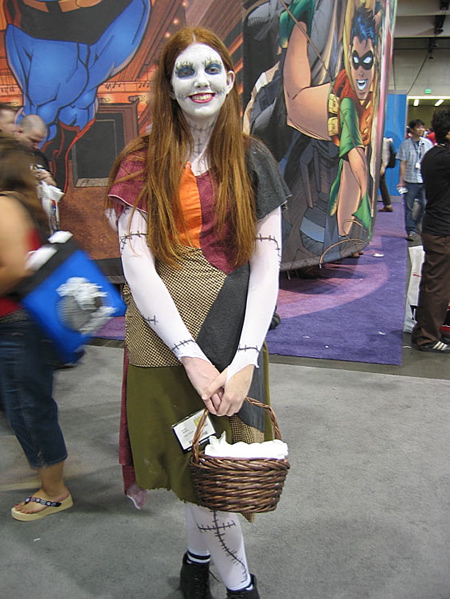 Sally - there was a Jack Skellington around somewhere, but we never got him with the camera. (CBR)

Klingons - there was a Klingon Lifestyle panel on Friday or Saturday night and we thought about going for purely entertainment purposes, but it didn't work out. (CBR)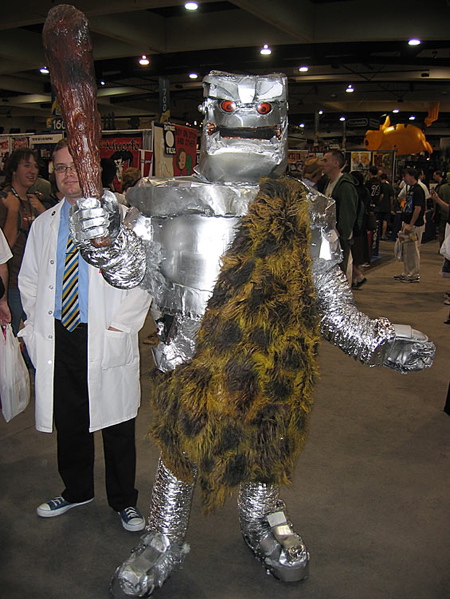 It's Caveman Robot! we saw him a lot. (CBR)

It's supposed to be David Bowie and Jennifer Connelly from Labryinth (CBR).

Super Mario Brothers! (CBR)

Crazy Robot guys. (CBR)

Mr. and Mrs. Green Lantern (CBR).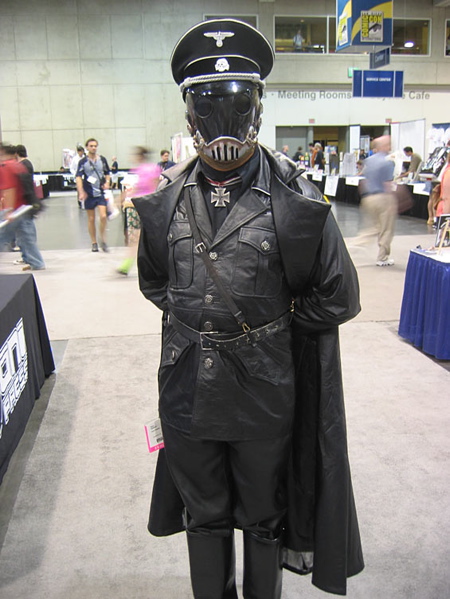 The bad guy from Hellboy (CBR).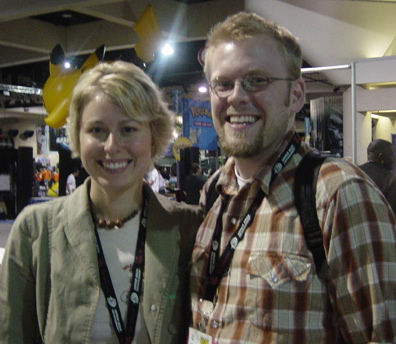 us, just before leaving the con (swiped from Raina - who took the pic).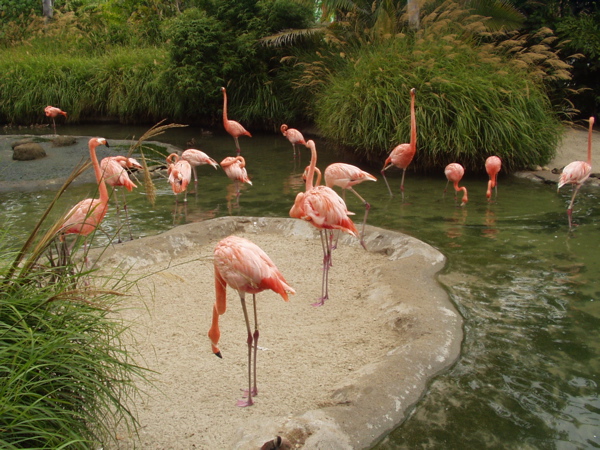 On to the San Diego Zoo on Monday.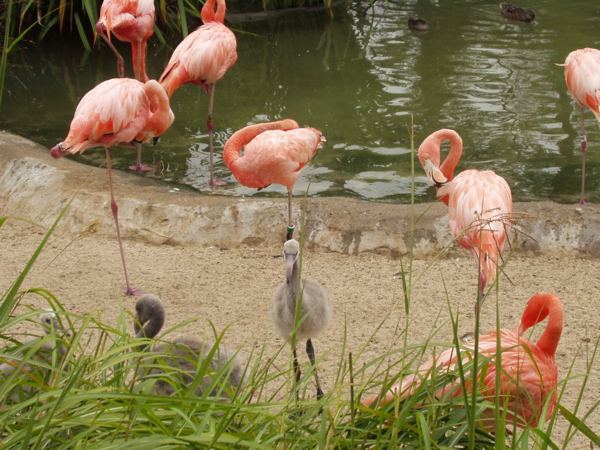 Look, baby flamingos!

Grooming monkeys!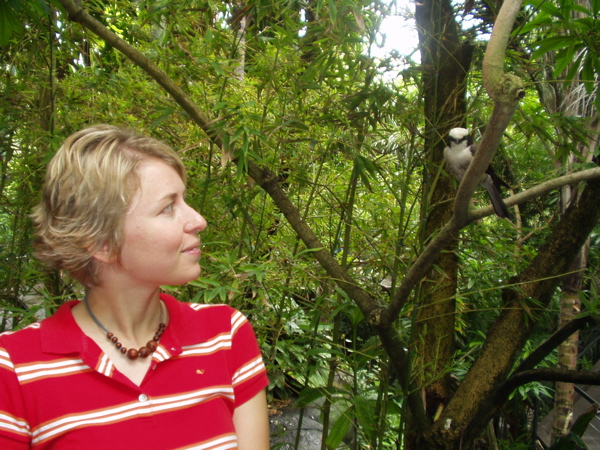 Seconds after this photo the bird dive-bombed Cori.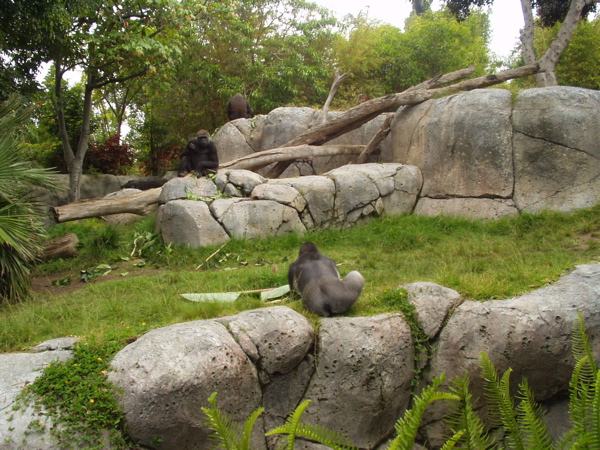 Gorilla.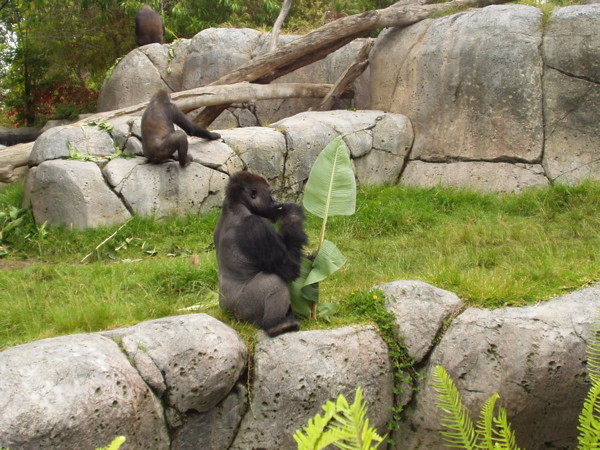 Gorilla, part Two.

Cori meets the panda.

Panda up close.

Hungry, Hungry Hippo. His name was Jabba.

They had lots of Koalas!

Cori meets the elephant!

more elephant.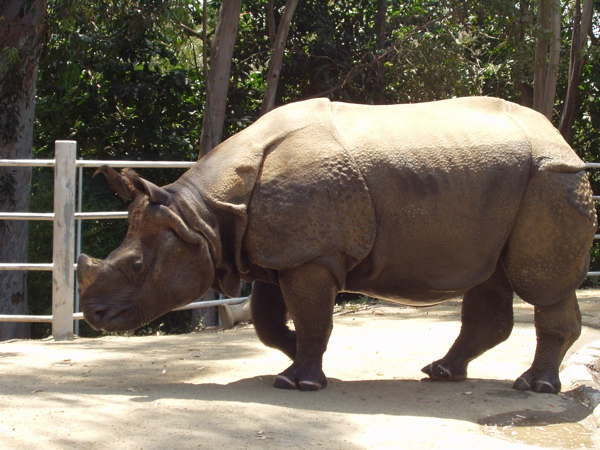 The rhino got out of his pond just in time for us to see him up close.

They had lots of giraffes too!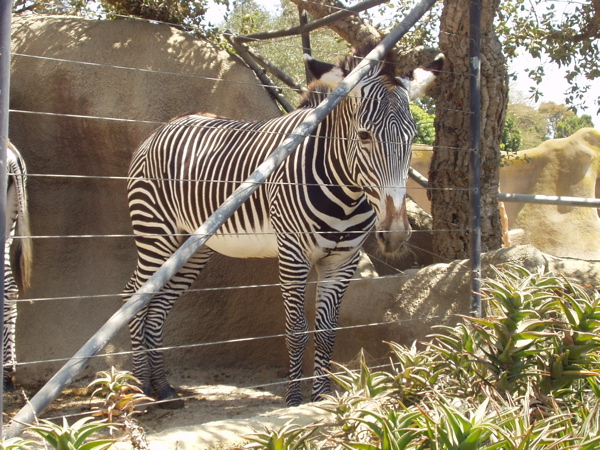 "Z" is for Zebra - who just happened to be the last pic!